Founder / Ceo     Yorito Yanagida
PROFILE
Regeneration of regional communities through medical care, nursing care, and realization of new ways of work style are life mission. Studying at the Faculty of Psychology and Social Studies, Taisho University. bassist.
Ikiikilife corp (2012 – 2014) Executive officer, franchise division manager Engaged in developing nationwide facilities for the elderly care service.
Medicept Inc. (2014 ~) Ceo, Visiting Nursing Service, Consulting Development in Home Healthcare Establishment.
FROMCARE CO., LTD (2016 -) Business revitalization consulting service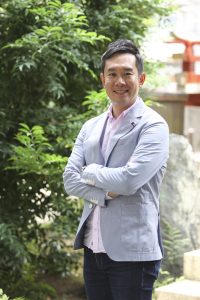 Director     Naoyuki Fukuzumi

PROFILE
Studied social work in graduate school and the suitability of social worker engaged in elderly day service operated by a profit corporation.
Leopalace 21 in 2005~2007, was in charge of the planning and development of dedicated housing for the elderly, and participated in the management of a fee-based nursing home.
Tokyo Electric Power Group 's tepco partners in 2007~2012, I am supervising the elder care services. Has worked on developing, managing, and planning human resource education programs. In charge of business revitalization of unprofitable businesses, we turned to profit for one and a half years.
Joined as a director at Ikiikilife corp. 2012~. Expand the scale of business to 37 branches in Japan. Efforts to solve the sexual problems of the elderly, such as efforts to care for elderly people are challenging the field which is taboo in the nursing care industry.
Director of LeFuro in 2018~. To sublime Japanese culture To-ji to next-generation healthcare, advice on building new mineral intake and management.
September 2018 ~, Opened the social welfare business theory (donation lecture) at the University of the Ryukyus. The first effort at a national university in Japan.
Director     Ryuta Kusakabe
PROFILE
Graduated from Shibaura Institute of Technology Department of Materials Engineering.I got a job at an electronic parts maker in 2000.At the Industry-Academia-Government collaboration project,Research and development of electronic equipment parts. (1 conference presentation, 2 patent applications)
2002 Participated as a founding member in Ikiikilife corp. Build know-how from the standpoint of visiting nursing care business, in-home nursing care support project, welfare equipment lending business, and nursing care business. Manualization of all businessStandardize services by setting up an educational system and put the project on a stable orbit.
2013. Ikiikilife corp Ceo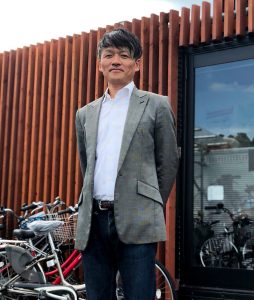 Director     Hiroaki Inubuse
PROFILE
2010 Try Trading Co., Ltd. Established as an overseas export business company of reused goods.
Focus on the reuse of the bicycle, and grow into a company specialized in electric bicycle.In 2018, joined fromcare and engaged in development of e-charity brand